Invited session at the MARINE2021
We are pleased to inform you that our project consortium is organising an invited session at the MARINE2021 conference. We are looking forward to receiving your contributions! Please visit https://congress.cimne.com/marine2021/frontal/InvitedSessions.asp for more information.
NuLIMAS Kick-off meeting
Despite the persisting Corona pandemic, the NuLIMAS project held a very fruitful (virtual) kick-off meeting on October 21st, 2020. NuLIMAS (numerical modelling of liquefaction around marine structures) is an international joint research project, aiming at developing an accurate virtual laboratory to investigate fluid-structure-soil interaction around marine structures.
The project partners comprise TU Braunschweig (Germany), Forschungszentrum Küste (Germany), GICON GmbH (Germany), WIKKI GmbH (Germany), the Institute of Hydro-Engineering of the Polish Academy of Sciences (Poland), PROJMORS (Poland), and BM SUMER (Turkey). The consortium combines outstanding experience in the field of experimental and numerical modelling of liquefaction, as well as industrial offshore and coastal engineering. NuLIMAS is supported by the ERA-NET Cofund MarTERA Grant No. 728053 in the H2020 framework, the German Federal Ministry for Economic Affairs and Energy, the Scientific and Technological Research Council of Turkey, and the Polish National Centre for Research and Development.
During the kick-off meeting the partners presented the current status of their respective work packages and, most importantly, the next steps for the time ahead. During a breakout and discussion session, the partners furthermore discussed important topics such as data sharing, risk management, dissemination and exploitation activities.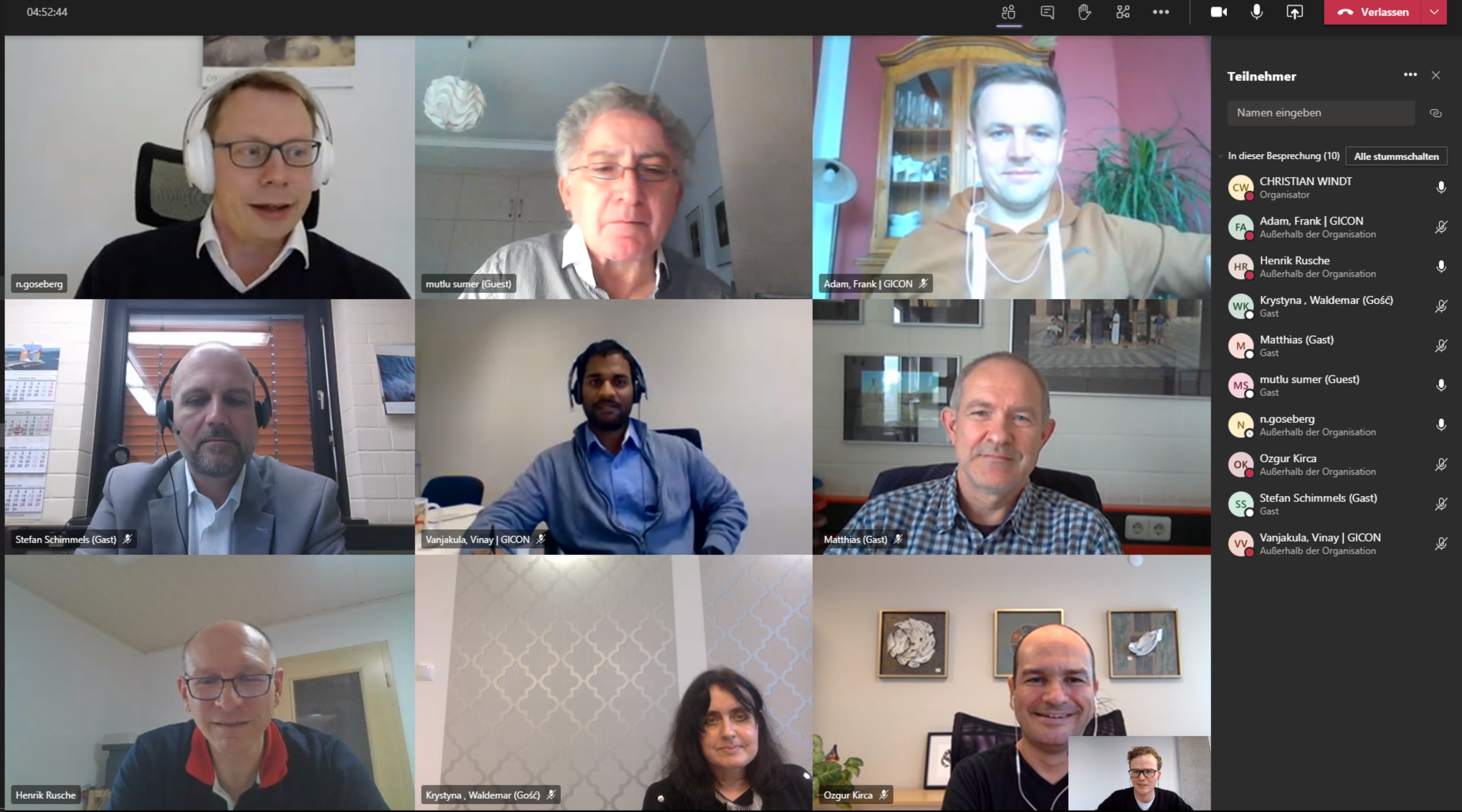 NuLIMAS numerics sub-group meeting
On November 4th, NuLIMAS held a very successful and productive first meeting of the numerics sub-group, discussing the overall model requirements and its structure. Thanks to our project parterns LWI, GICON Group, WIKKI GmbH, and BM SUMER for the fruitful meeting!